P72 Mini Cuvette Stirrer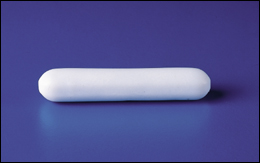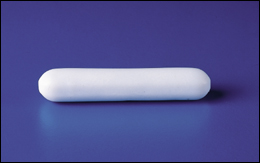 P72 Mini Cuvette Stirrer
Mini cuvette stirrer for use in semi-micro cuvettes and narrow-apertured cuvettes.
Mini Spectrophotometer Precision Cell Stirrer: This PTFE magnetic centrifugal stirrer fits into cuvettes with smaller apertures and volumes and provides rapid vertical and horizontal mixing with a minimum of vortexing when placed on a magnetic stirring machine.
Centrifugal pumping action generated by the cross channels in the upper face mixers without aeration. Photometric measurements can proceed uninterrupted while reagents are added.
Dimensions- 7 x 2mm
For use with narrow-necked and semi-micro cuvettes